Last Updated on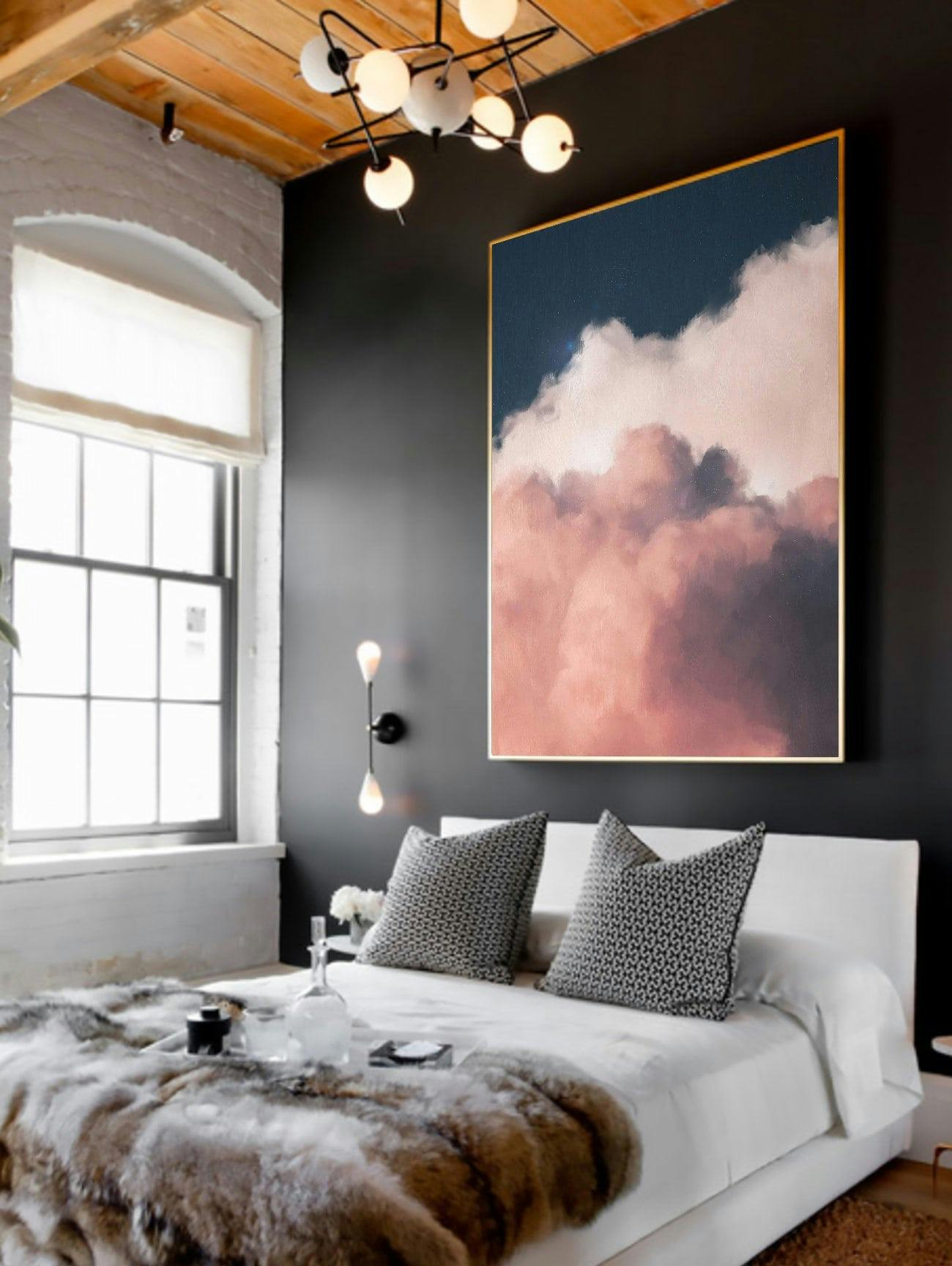 Modern Wall Art Painting by Corinne Melanie
As the recent HBO documentary, "The Price of Everything" shows, the art market is a multi-billion-dollar industry.
Each month, art connoisseurs gather in galleries and auction houses to bid on paintings worth several million dollars each.
Now, most of us can't afford to decorate our walls with high-ticket items like that. But, that doesn't mean we can't have nice paintings, either.
On platforms like Etsy, you can find gorgeous artworks for reasonable prices. We've outlined this guide to buying art on Etsy to help you make your home look like a million bucks.
There's no reason to spend thousands of dollars on artwork when you can find plenty of beautiful and affordable pieces on Etsy!
Whether you're looking for a dark, moody and minimal abstract painting, a bright and sunny landscape, or even a quirky, motivational text piece, you can find it all on this amazing platform!
Best Original Painting
LeahCaylorFineArt Black and White
One of the great things about Etsy is that you can buy original artworks directly from the artist who made them.
And this miminalist black and white painting by Leah Caylor is one of our favorites.
The artists paints each of her portraits by hand usings high-quality acrylics and each piece is made-to-order. She'll even paint a piece with customized dimensions if you want one that fits your wall perfectly.
Another Great Original
Abstract paintings not your thing? No worries! There are tons of amazing landscapes, seascapes, still lives, and portraits on Etsy, too!
This original oil painting by ArttideArt, for example, depicts a few figures walking along a serene beach. Perfect for a seaside cottage or a vacation getaway home!
Unfortunately, this piece comes unframed. But, it shouldn't be hard to find a nice frame for it.
Best Printed Reproduction
VictoriAtelier Abstract Acrylic
Not all of the wall art pieces on Etsy are originals. Some artists prefer to sell printed reproductions of their paintings.
This piece by VictoriAtlelier, for example, comes in the form of two large, printed images.
While some of the texture of the original piece is lost, it's a lot less expensive than the original.
It's obviously still beautiful too, as it hasn't lost its vibrant color in the reproduction process.
Another Beautiful Print
CanotStopPrints Pine Trees Winter Landscape
Another great landscape, this print depicts a snowy mountainside with pine trees. It'd be perfect for decorating the house during wintertime.
Although this piece is a printed reproduction, you can still see the brushstrokes and the washy texture of the watercolor perfectly. It's printed on high-quality archival paper too, so it will last for years to come.
…Or You Can Print Your Own Wall Art!
…Or You Can Print Your Own Wall Art!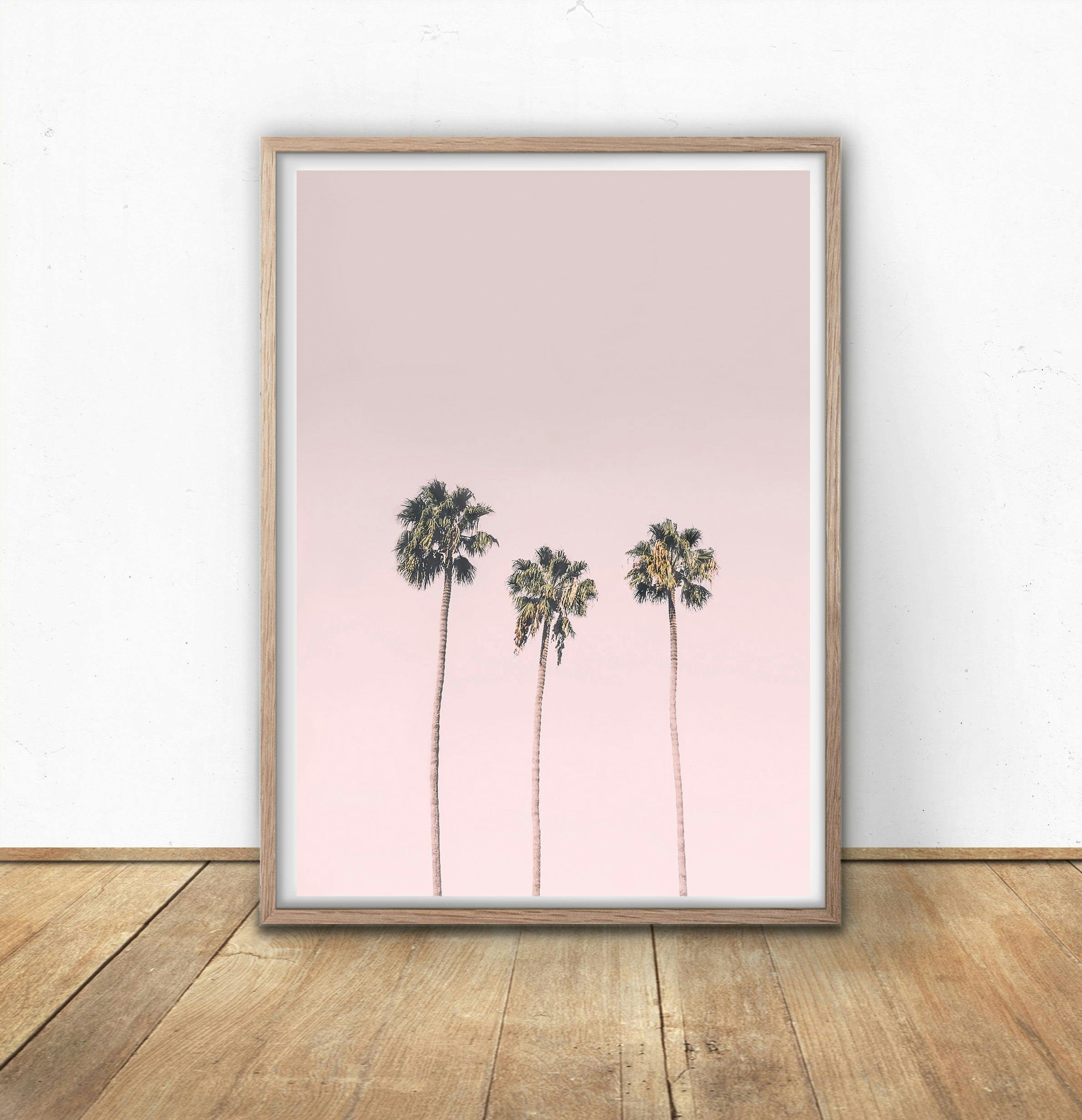 SisiAndSeb California Palm Trees Printable Wall Art
One of Etsy's best features is their "Printable" category, where artists sell printable jpegs that you can print at home.
The great thing about this feature is that it allows you to print the work at whatever size you want to. That way, you can have art that fits your walls perfectly.
It's also far less expensive than ordering a finished work. After all, you don't have to pay for shipping!
Last Updated on