Last Updated on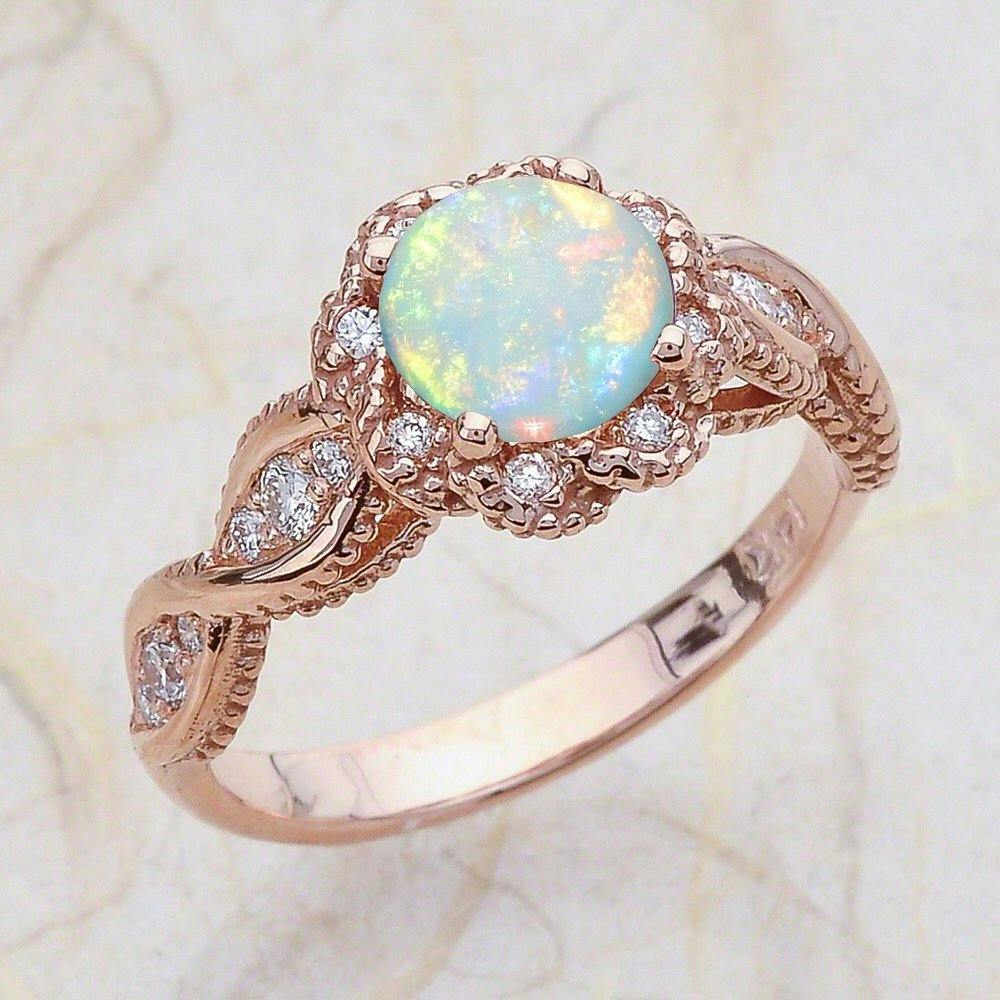 14K Vintage Rose Gold Opal Engagement Ring
Traditionally, jewelers had to open a store in order to sell their work. Or, they'd have to set up a table at a local market and hope that an interested buyer stopped by.
These days, you don't have to do that anymore. There are dozens of places you can sell jewelry online.
All you have to do is shoot some photos, upload them to a platform, and wait for customers to start placing orders.
It's so easy!
Etsy
DesignsByKamni 14k White Gold Initial Necklace with Diamonds and Pendant
Etsy is one of the best places to sell jewelry online (or anything else, really). This site has a huge market for handmade necklaces, rings, and other body adornments.
In 2017 alone, Etsy did more than $440 million in revenue. So, if you'd like a piece of that piece, you might want to sign up and open your own Etsy store right aways.
Storeenvy
HJ Company CZ One Flower Crystals Earring
Storeenvy is a social media platform that not only allows you to sell your own jewelry online but to promote other merchants, as well.
When you create a Storeenvy account, you'll be able to like and share products you like in order to help other people build an audience. And they can do the same for you.
Ultimately, it's a great way to get your work out there!
Aftcra
Semplice Caterina Tigerlily Necklace
Aftcra is an online marketplace that specializes in American handmade goods.
So, you won't have to worry about competing against big companies that manufacture their goods in large factories.
The pieces on Aftcra tend to run pretty inexpensive. So, if you're trying to sell wedding rings or other expensive jewelry, you may want to work on another platform.
Artfire
stonebrookjewelry Rose Gold and Titanium His and Her Matching Rings Wedding Band Set
Artfire is one of the most popular places to sell jewelry online because it's so affordable. With three different pricing tiers, this company caters to the financial needs of artists.
When you first start out, for example, you can list up to 250 pieces for only $4.95 per month with a $0.23 listing fee.
Once you have more jewelry to sell, though, you can upgrade to a featured account for just $40 per month.
eBay
LuxuryGarageSale Diamond Tourmaline Snake Cuff Bracelet
Obviously, we couldn't talk about selling things online without mentioning eBay. After all, it's only one of the most popular internet retail marketplaces of all time.
If you want to sell jewelry online, you should definitely open up an eBay account. Even if you operate on Etsy, Artfire, or another platform simultaneously, you could definitely find some additional customers here.