Last Updated on
These days, it's somehow easier than ever AND harder than ever to become a photographer.
On the one hand, everyone carries a camera with them at all times. It's not hard to open an Instagram account, snap a few photos, and build an audience within a few weeks.
But, making a living as a photographer is a whole different animal. Because everyone can take their own photos now, it's a bit difficult to find people to pay you for your services.
I've put together this short guide to making a living a photographer. Hopefully, this helps you jump through some of the hoops involved in making money off of your craft.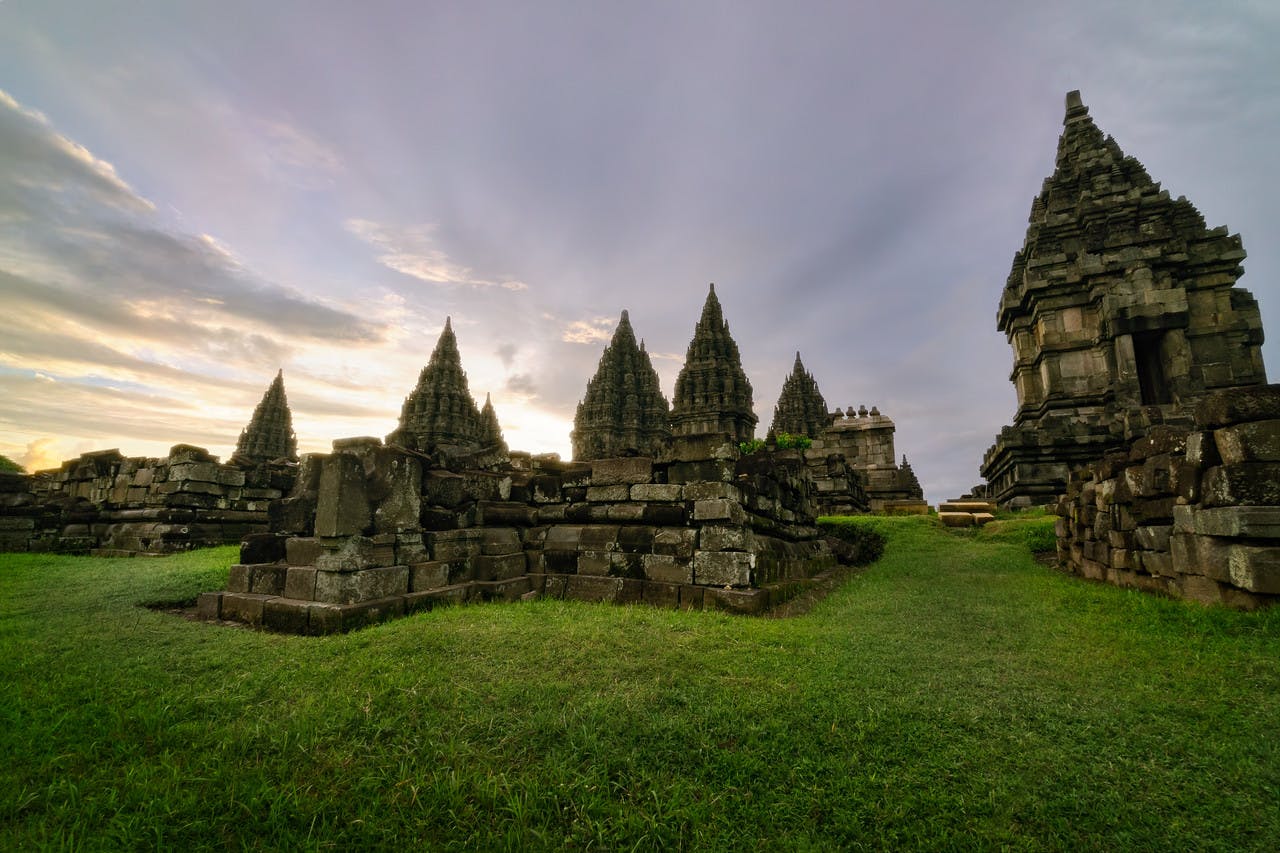 Prambanan Outer Temples
1. Start with Simple Equipment
First and foremost, it's important not to buy a ton of equipment unless your committed to the goal of being a pro photographer. I've literally seen people spend their entire savings account on expensive photography equipment the day after the decided to become a photographer.
Don't do that.
Early on, you can use your phone or a cheap camera to take your photos. It will help you build your skillset and figure out your style and interests.
Once you start investing in equipment, only spend money on equipment that will make you money. Shiny new lenses, lighting setups and software look cool and make you feel legit, but they'll also burn a giant hole in your bank account.
Therefore, it's wise to ask yourself if something will make you money before you buy it.
2. Develop a Style
Photography is all about style. People will hire you because your style fits their project.
So, put some serious time into figuring out what types of images you like. Look at other photographers' work. Shoot hundreds of photos. Experiment with different techniques until you lock in to something good.
For example, maybe you like taking photos of people against monochrome backgrounds. Or, maybe you enjoy taking pictures of animals in motion. Whatever it is, keep shooting that thing and get great at it.
The quicker you can create your own style, the faster you'll become profitable. A distinguishable brand makes it easier for you to market your photos.
3. Look for Opportunities Everywhere
There are infinite ways to make money as a photographer. After all, photography is involved in every aspect of advertising, sports, fine art, and other fields.
Some people make their living selling prints, some shoot ads for companies, some license their photos as stock images, and others even get paid just for posting on social media.
Learn as much as you can about the different ways that photos are used to support creative businesses. You'll be surprised at how many opportunities are out there.
It's amazing how easy it is to be creative with your camera and make a profit at the same time.
What Do I Need To Start A Photography Business?
You don't need a $10,000 camera with a telescopic lens to start a photography business. A simple, affordable camera will do the trick until you've gained some traction and gotten your business off the ground.
But, there are a few things you DO need to have if you want to make money shooting photos. For example, the most important things you need are a brand and a business plan.
In order to make a living from their craft, photographers must develop a distinctive style.
"I believe the hirable aspect of a professional photographer is primarily their vision and direction," says photographer Julia Nance, who specializes in portrait photographs.
It's this vision that helps professional photographers distinguish themselves from everyone else with a camera phone.
"Camera phones will keep advancing," Nance says, "but it is the photographer's ability to direct and coach their subject, frame the composition, and bring their creative vision to life that will always set a professional photographer above an untrained person with an iPhone."
Of course, skills and a vision mean nothing if they're not accompanied by a strong business sense. After all, running a profitable company requires some business savvy.
"Learn about marketing and target your ideal clients," Nance says, offering a few bits of advice.
"Create a professional website and try to stand out from the competition."
More Info on Starting a Photography Business
What's The Best Type Of Camera For A Beginner?
How Much Does It Start To Start A Photography Studio?
Last Updated on