Last Updated on
In 2019, many companies still struggle to grow their businesses through the internet. Though many see the internet as a huge opportunity, most have never found a winning strategy.
With thousands of choices, small businesses don't have time to even understand all the options. To figure out how to make the internet a profitable part of the business is tougher. This frustration is something I've felt and discussed with many business owners.
Have you found yourself in this situation? Where you feel like you can never "crack the code" to getting online? This article will cut through the options, providing an effective way to get your business online.
You must be wondering how…
Below, we look at the most popular platforms for selling online.
We then organize them based on their quality for different business types.
In other words, the best platform for a law firm is different than the best platform for a plastic manufacturer.
*By platform, we mean any piece of software that is used to sell online.*
These platforms work together (fox example, you have a website and Instagram account). As a result, we give you a "stack" of software to use. Stack is tech-speak for tech products used together.
In writing this article, we've reviewed over 75 e-commerce platforms, read their reviews, and tested them to come to our conclusions.The result is a simple-to-use guide that explains how to move toward success online.
If you already have a web presence — and you want to improve it — this will help you change course toward right direction.
Ready? Let's go!
Below, each heading will note the "type" of business. We will discuss artists, clothing companies, professional services, and restaurants. Each section will also discuss how these business owners should think the internet as a tool.
Ecommerce for Artists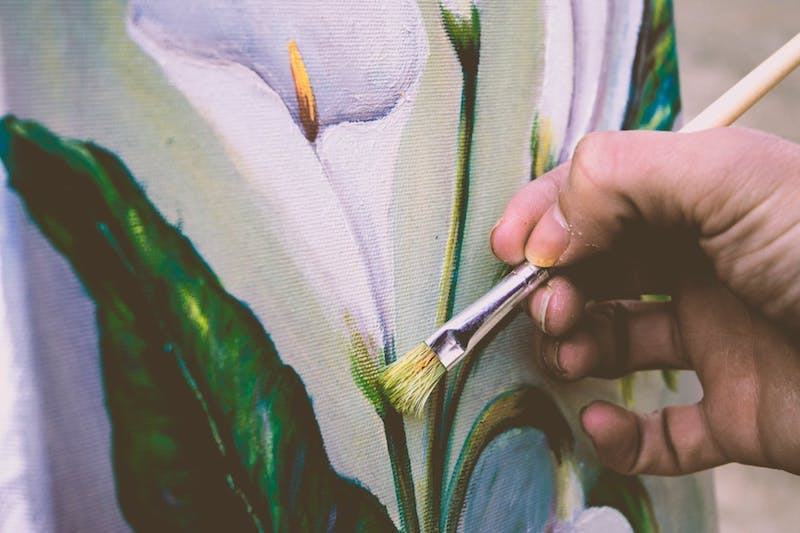 Getting Your Artwork Online
For years, I've heard about the end of the "starving artist". Kevin Kelly (founder of Wired magazine) published his seminal 1000 True Fans Article on this premise. After working with artists through ProductViz I can say this is untrue.
Most artists have websites that never get any traffic, marketing photos are seldom good, and they never receive customer feedback.
As an artist, creating an effective web presence is simple. Think of your website as a gallery showing your work. This "gallery" needs two things:
1. A steady flow of potential customers
2. A professional presentation of your work
The Artist Stack
The 3 pieces of software every artist should use
Etsy | Behance | Saatchi Art
1. Etsy – As an artist, funding you life by selling your artwork is often the first — and hardest — obstacle. Setting up an independent website through Squarespace or WordPress takes skill. These platforms, moreover, have clunky Ecommerce and design solutions, so selling takes time.
Etsy has million of people who browse and buy cool pieces of art. The uploading and selling process is very simple and costs 20 cents per item. There are tons of built in tools for promoting and reviewing your work. All are simple to use.
If you cannot sell on Etsy, then you have no chance with an independent website. With Etsy, you can start selling your work today.
2. Behance – Behance is a portfolio site that artists use to share their work. You cannot sell on Behance. Like Etsy, setting up a portfolio is very simple. Behance is a good place to look for feedback on your work. The biggest roadblock that artists have to success is a lack of honest feedback. Behance is great because people will share their opinions of your work.
If you want to become a professional artist, feedback is central to running your business. Behance is a place where you can get that feedback and continue to improve the quality of your craft.
3. Saatchi Art – Critics and other tastemakers still dominate the high-end art world. If you are selling art that costs over $1,000, finding a way into this "art world" is key. Saatchi Art (also Artsy and 1st Dibs) provide a convenient stepping stone.
Example of An Excellent Artist Web Presence
Matt Pecson
Pecson has a very interesting style that can be used commercially. His work is unique and his price point (around $400) is enough to actually sustain a business. His website is built on Squarespace and does a clean job of showing off his work.
---
Selling Clothing Online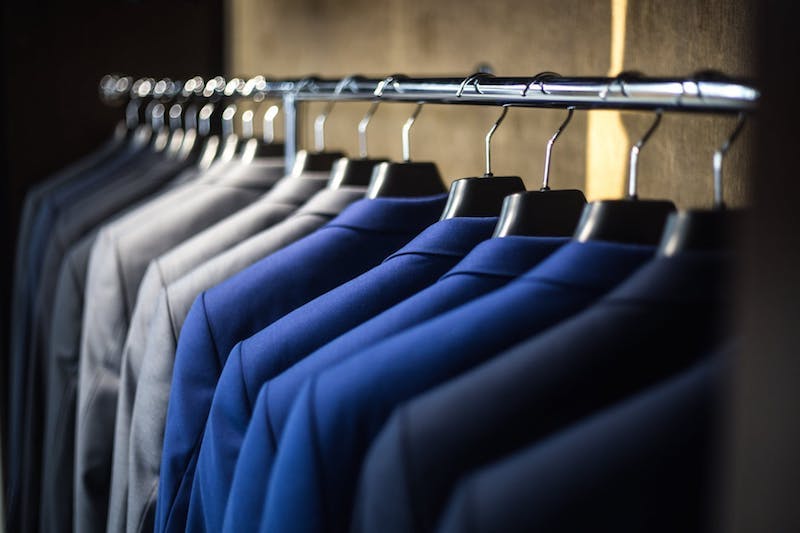 Get Your Clothing Store Online
Clothing companies rely of visuals as much as artists. The difference is that there are many more "tastemakers" in fashion than in art. These tastemakers also come and go. A mention from the right "influencer" could mean more sales and name recognition.
Clothing is one of the easiest niches to work in. There are many, many artisan clothing companies. As a result, finding a foothold in the national market if you sell a vanilla product will be very tough.
One strategy is to develop clothing for very specific niche. In other words, selling the best shirt for mountain bikers is better than selling another shirt. Having a unique story is key to success online. The technologies below allow you to tell your unique story with both images and copy.
The Clothing Company Stack
The 3 pieces of software every clothing company should use
Instagram | Shopify | Kickstarter
1. Instagram – Entire companies have taken off from Instagram alone. Never before have you had more access to celebrities and other tastemakers. Large clothing companies have teams devoted to "influencer outreach" because it is so effective. The key is to develop something that influencers actually want.
If your clothing is cool for some reason, people will be more than happy to promote it. Developing interesting clothing with great visuals is key.
2. Shopify (hosting your own website) – All the "Shop on Instagram" apps we tested were difficult to use in one way or another. None felt like a great solution for selling through the Instagram interface. Shopify is a website builder for companies that sell products. It is the best known and best funded of these companies. Very simple to use, with a huge network of supporting companies out there.
3. Kickstarter – Even established companies can use Kickstarter to check the quality of their ideas and fund expansion. Better than raising money from a bank or investors, this approach ties financing to actual customer demand.
Example of An Excellent Clothing Company Web Presence
Boulder Denim
https://www.kickstarter.com/projects/bradspence/boulder-denim-ultra-stretch-stain-resistant-premiu/community
Boulder Denim makes denim for athletic use, like rock climbing. Their first and second clothing lines were both financed with Kick Starter. Their website is Shopify.
---
Ecommerce for Professional Services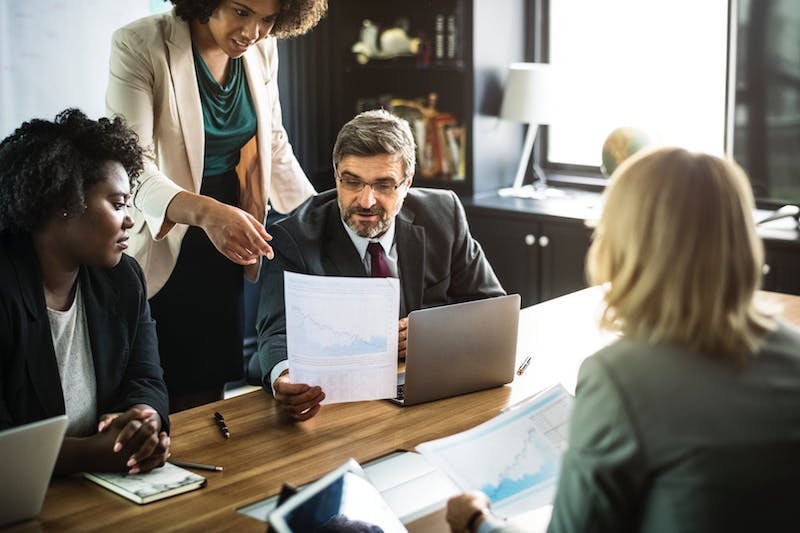 Get Your Professional Services Firm Online
Professional services are different from clothing or art. (Here, professional services refer to law, interior design, and so on.) These businesses are project based, selling at a high price with a complex sale. Customer use the web when researching professional services. The actual sale itself is usually completed in person.
With these businesses, building a solid online reputation is an absolute must. Very seldom does a customer work with a company without Googling them.
Having little to no web presence is better than having bad reviews. Having negative reviews is a disaster. Your first steps online should focus on gaining more reviews while eliminating negative ones.
Professional Service Stack
The 3 pieces of software every professional services company should use
Yelp | Squarespace | Industry List
1. Yelp | Google Reviews – As a business you first must "claim" your Yelp and Google Business profiles. This process is very straight forward. From there, reach out to existing customers and ask a a review. Most SMBs have no reviews, so even 5 reviews puts you in the top 10%. This process should be part of your sale and follow up process. You should never stop accumulating positive reviews.
2. Squarespace (hosting your own website) – Squarespace is a website builder that creates great looking websites and is very easy to use. You can find someone to build you a simple website and never worry about it again. Like I mentioned, reputation is the most important thing. Most people under 50 can sniff out a bad website. This, like a negative review, will discourage customers from doing business with you.
3. Join A List of Professionals in Your Industry – Many industries have lists of professionals that you can review. (Below I give a list of these.) If your industry has one of these, join it. Also consider Trustpilot, which is a 3rd party review site that is less popular than other mentioned, but still used.
Example of An Excellent Professional Services Web Presence
Disc Interiors
Los Angeles based interior design firm with a very clean portfolio of their work. A great example of great content rising to the top. Their Instagram profile has nearly 50k followers.
Professional Lists
Lawyers – AVVO
Financial Advisors – Napfa
Interior Designers – The Most Chic
Doctors/Medical – Healthgrades
---
Ecommerce For Local Retailers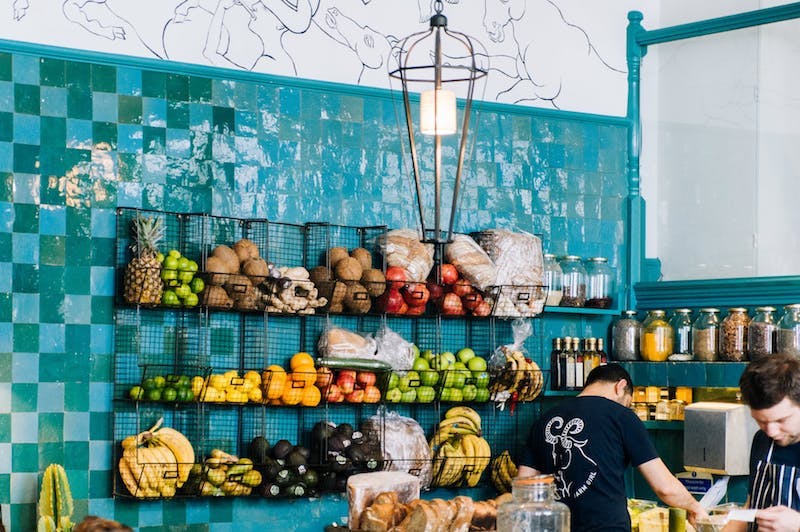 Get Your Store Online
Like professional services, solid online reviews are fundamental to retail success. That said, many will buy from a local retailer if it is convenient, regardless of reputation.
Many times, local retailers are still much simpler to work with than tech companies like Amazon. This "last mile" problem is well know. As a local retailer, focus on making the experience of working with your store very easy.
For example – many customers prefer ordering online and picking up in the store. Large retail companies like Walmart & Home Depot have taken this strategy to heart.
Local Retailer Stack
The 3 pieces of software every local retailer should use
Yelp | Local Search | Shopify
1. Yelp | Google Reviews – Like professional services, good reviews are simple to come by and will make a world of difference. Even a few reviews will have a measurable impact on new customers.
2. Local Search – "Ranking" or getting your site onto Google is hard if you are trying to rank for a term that people use all over the world (think "best video game"). But getting your site to show up #1 on Google for "Best Glass Company in Richmond Virginia" is actually easy. The steps to do this are a little long for this section, so here is a link explaining how.
3. Shopify (your own website) – Accommodating customers faster is the purpose of your website. For some customers, this means ordering online and picking up in store. For others, having an up-to-date catalogue of what's available beats making a trip to the store. In any case, use your own ingenuity here to make the process of buying simpler and faster for your customers.
Example of An Excellent Local Retail Web Presence
Bivoac Ann Arbor
When you open this website you see that they have been in business since 1974. Moreover, they offer 2 great services via their website.
You can book an appointment with a stylist
You can have your ordered delivered for free if you live within 3 miles
---
Ecommerce for Restaurants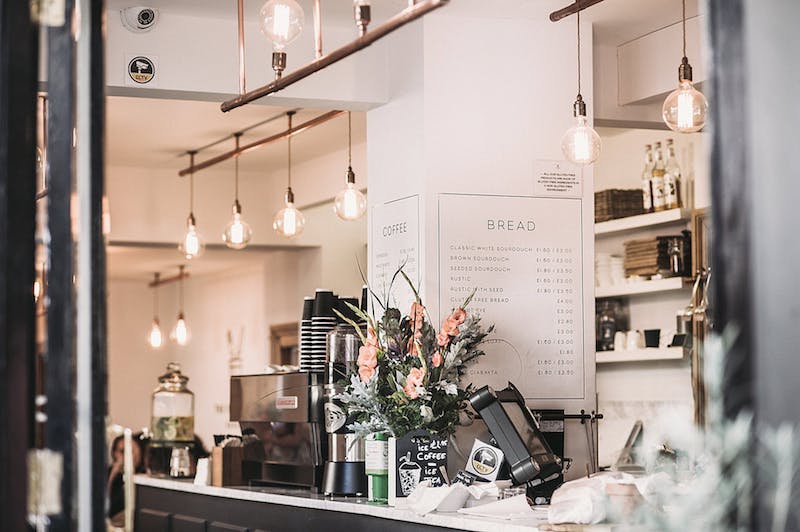 Getting your restaurant online
Restaurants need to focus on two things – online reputation and order-to-pick-up services, like Doordash Uber Eats, and Open Table. Beyond that, a simple website that shows the menu, hours, and has a way to book (using Open Table) is all you need.
Restaurant Stack
The 3 pieces of software every restaurant should use
Yelp | Squarespace | Doordash/Uber Eats
1. Yelp | Google Reviews | Trip Advisor – Unlike the other industries mentioned, reviews for restaurants are much harder to control than reviews for a roofing company. People are very used to reviewing restaurants, so many will. Intervention is really impossible, especially if you serve many customers.
One tip is to always make Yelp that last place a customer will go with a grievance. For many, the frustration of having no way to explain a night of poor service is the problem, not the service itself. Make your manager available to discuss issues online or in person – and also include a phone or email address to follow up with on all receipts. This will limit the negative reviews and help you address many real issues patrons are facing.
2. Squarespace – Squarespace was designed with restaurants in mind, so setting up your site should be simple and cheap.
3. Doordash, Uber Eats – We were only able to trial these programs but they seem very straightforward. This is a very easy way to manage the boom and bust of busy-time rushes. Moving toward demand leveling will make your operation and cash smoother.
---
There is a lot more to tell when it comes to empowering your business through software. We are finishing up a study on tools for internal management and will be releasing that in the new year.
Stay Tuned