Last Updated on
Selling art is easier than ever before thanks to the World Wide Web.
At least that's what everybody on the internet says.
If you are not raking in millions after a few button clicks, then you know that the reality: selling your art online can be tough.
This article walks you through the best websites to show your art on, highlighting the pros and cons of each.
The Reality of Selling Original Art Online
Though the internet is a huge opportunity, it requires a lot of knowledge, skill, and patience to use effectively.
This is the fact, and any other mindset will let you down.
The upside is that, though difficult, you can make the internet your home base for sales and new clients.
It's possible and tons of people have done it (some very successfully).
That journey, however, starts with knowledge.
So without further ado, if you're just starting out with selling art online, then the first thing your need to do is find a home.
Below, I go through the best places to put your artwork on the web.
1. Best Place to Sell Your Art = Your Own Website
👍 Rule of Thumb Your own website is by far the best choice
We'll get into some great third-party websites in a moment, but don't forget that it's important for you to have your own site, too.
Setting up a portfolio style website couldn't be easier.
I always mention Squarespace because they are so easy to use and so affordable.
Google around for other options, but in my experience there is no better platform for someone starting out, looking to show their work.
Check out Squarespace.com
Moreover, by having this home base website, you are hedging against any platform becoming more expensive or otherwise unusable.
At the end of the day, any one website could go offline, so having your own domain is a way to protect against that potential headache.
What's more, almost all successful artists concentrate on their personal website, as eventually this is the best tactic for making money and connecting with your customers.
(This is not always the case initially, however, and I'll discuss why in another post.)
WordPress is another well known place to start a website
Finally, having a site is like having a business card these days.
If you meet someone in real life who wants to see your art, you should have a site of your own to send them to.
Otherwise, they may take you for an amateur.
If you just have an Instagram, that's cool but it also screams amateur.
Format is a site dedicated to artist and basically just hosts your portfolio
2. Websites Your Market Frequents
Many of you interact with your clients in person all the time.
Use this knowledge to understand where those very same people hang out online.
This simplest way to decide which websites to show your art is to look at where your customers (or potential customers) spend time.
Instagram is a great place to share visual content
Don't forget that your customers are still people! There isn't much mystery about who uses the web…it's everyone.
So next time you have a conversation with a client, take a note about what they mention — Facebook, Instagram, etc.
Check out Facebook to show off your work and even buy an ad or two
Take this knowledge and then look into how you can become visible on those websites.
Remember, websites are really businesses, and most earn through advertising.
So look into how much ad space would cost on those sites or, if it has a forum, get involved on there to generate interest.
These are great shortcuts to bringing people to your site where they'll become customers.
3. Etsy is our top choice for websites to show your art on
Let's start our actual list with one of the most well known options on the Internet.
This site already gets a ton of traffic, so while you will need to work hard to stand out from other artists, the upside is that there are thousands of people visiting Etsy every single day, making it my top choice for websites to show your art on.
Go to Etsy.com and Sign up
People often just browse Etsy and provide feedback in the form of "likes" too.
Want to know if anyone will like the painting you just finished? Put it on Etsy and see how people react to it.
The site also has a very supportive community that will provide you with lots of helpful advice on how to make the most of it.
In this way, you can rely on other sellers from the community if you have questions about the process.
4. Artplode – The Best Place to Sell High End Art
If you plan on listing your art for more than $1,000, Artplode is definitely a worthwhile websites to show your art on.
The site takes a $60 fee to post any piece of artwork, but that's remarkably low when you consider you'll pull in at least $1,000 per buyer.
Check out Artplode Here
Artplode is a great option if you are looking for high-end sales.
The adage it takes money to make money applies here, but the high cost of admission makes the quality of the content on the site go way up, too.
Buyers know this, and series buyers who do not mind spending money will pay for the right to view premium content.
5. eBay – The Best Place to Sell Your Art for Free
eBay may not be the Internet powerhouse it used to be, but its art section still gets plenty of traffic.
You could easily begin selling art today by uploading photos of your work.
Here is Our Guide to Selling Art on Ebay
While you'll want to put some time into making sure you understand the best practices for selling art on eBay, it will be worth it, as Ebay is one of the best websites to show your art on if you are looking to start quickly and find buyers.
One of the major benefits of eBay is that, after enough sales, you'll have a very good idea what prices you should be charging.
This is always a challenge for artists, but eBay will give you some very real feedback to start with.
How to Sell Art on Amazon?
You may be asking yourself if Amazon would be a wise place to try and sell your work.
The truth is, there is tons of competition and selling for a good price tends to win the day on Amazon.
As such, I don't think Amazon is the right place to start out if you haven't sold your work anywhere else online yet.
Still Want to Sell on Amazon? Check out our guide to Amazon product photography
Wrapping Up – How To Sell Art Online and Make Money
There are countless other sites you could sell on, too.
For now, though, focus on getting your own site up and running, figuring out if there are specific sites that would be best based on your audience and then choosing one of the other three I listed.
Selling Art on Society6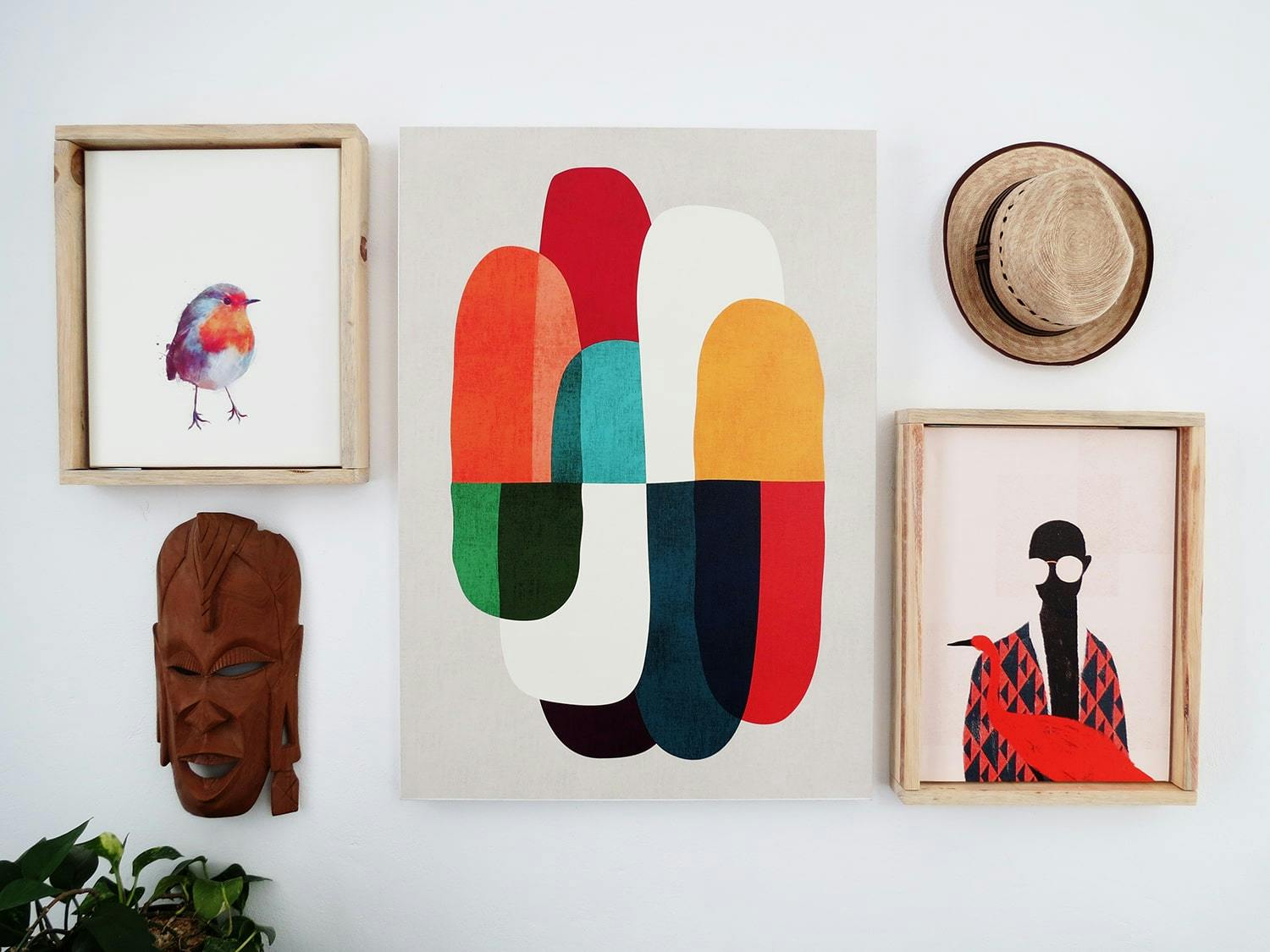 Wall Art from Society6
Society6 is a platform that aims to make it easier for artists and designers to earn cash.
They not only allow artists to upload work and sell it through the site, but they have a "Membership Program" that enables art lovers to create a profile and promote the art they love.
With Society6, art connoisseurs can use the social media feature to like, share, and ultimately advocate for the artists they like. So, even if they can't afford to buy anything, they can still support their favorite artists!
Selling Art on Indie Walls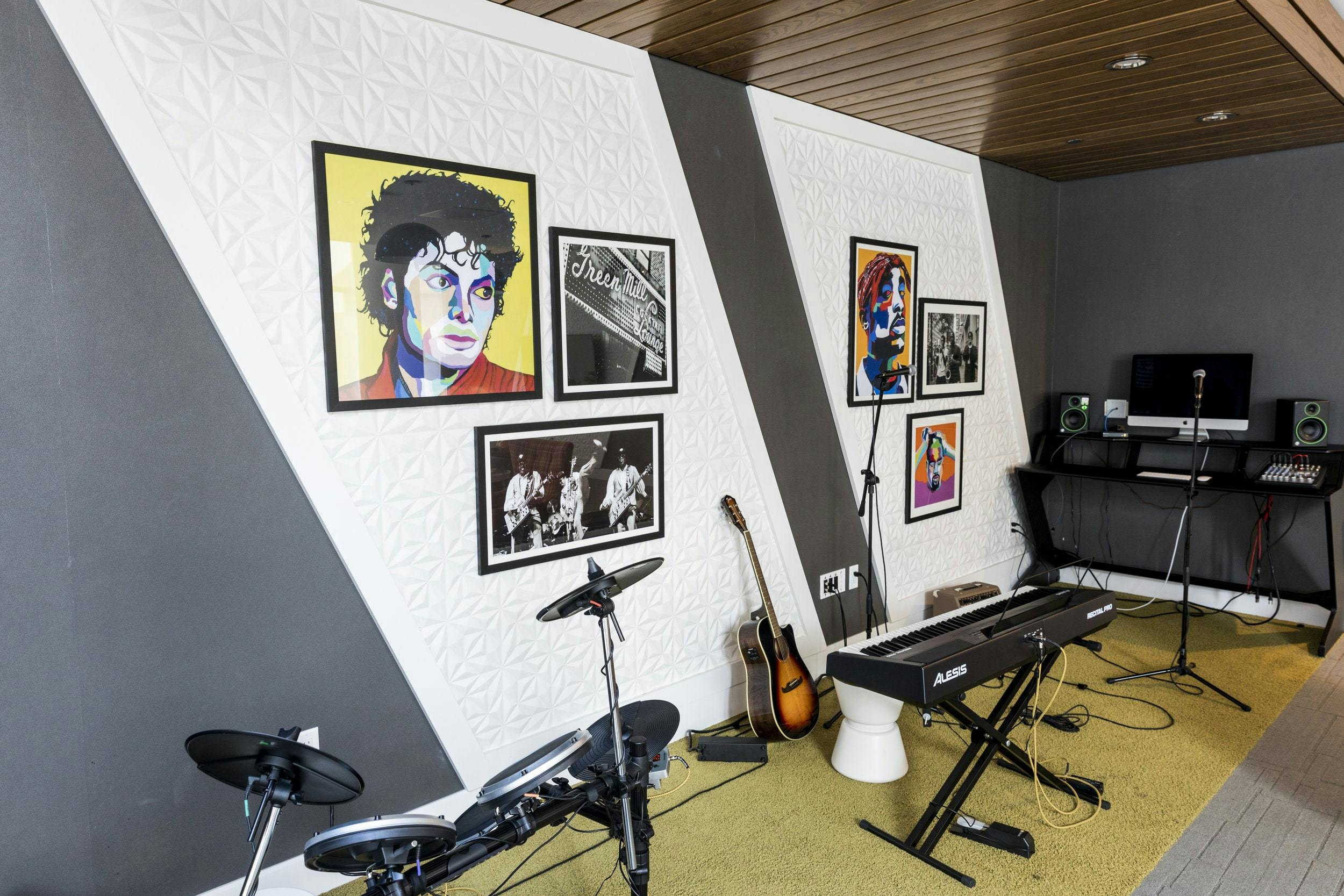 Artwork from Indiewalls
Unlike other online art marketplaces like Etsy and Society6, Indiewalls caters specifically to interior designers and decorators. This gives them a go-to-place to find great art for their design projects.
In other words, this is an amazing opportunity for artists to get their work into hotels, restaurants, and luxury homes! Simply by uploading your work to the Indiewalls catalog, you can get your art in some pretty high-end locations!
Selling Art on Turning Art
TurningArt is a platform that connects artists with some of the world's top art advisors.
In case you're unfamiliar, an art advisor is someone who gives collectors and commercial businesses advice about which artwork to add to their collections.
So, by partnering with TurningArt, you may be able to get some pretty big commissions!
Selling on Saatchi Art
SaatchiArt is one of the largest online art galleries in the world. Founded in 2006, this platform was far ahead of the online art-selling game.
Essentially, this service allows artists to upload images of their work and price it however they'd like. Then, collectors will be able to find it and reach out to the artist if they think a piece would be good for their collection. It's so easy!